Providing Optimal IoT Solution for Utilities,
Manufacturing, Energy and Public Sector
NuriFlex focuses on Intelligent Metering Infrastructure (AMI) products, which are core solutions of Smart Grid,
using communication software and application solutions. It also provides automatic identification using EMS, barcode / RFID System (Auto-ID: Identification), Intelligent Disaster Prevention System, and Smart Grid and Micro Grid.

In particular, electric / water / gas / AMI systems using the wire / wireless communication method provided by NuriFlex are being adopted by 46 overseas electric power companies including KEPCO, leading the domestic smart grid and Internet of things.
NuriFlex is rapidly adopting new technology and advanced technology and diversified business experience to advance into the global markets such as Europe, Africa and Asia to enhance the status of Korea's IT technology. Also, We are opening the world of IoT through AMI, the core infrastructure of Smart Grid.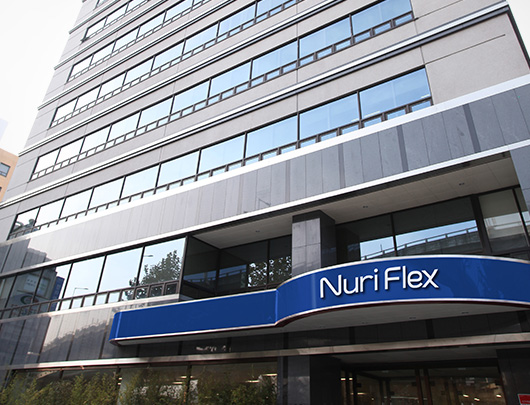 Company Overview
Foundation Data
1992 March
CEO
Young Duk Kim
Employees
150 peoples
Overseas Corporation
NuriFlex JAPAN
NuriFlex Vietnam
Shareholder Status
NuriFlex Holdings INC. (29.75%)
Related parties (10.92%) / others (59.33%)
Our Service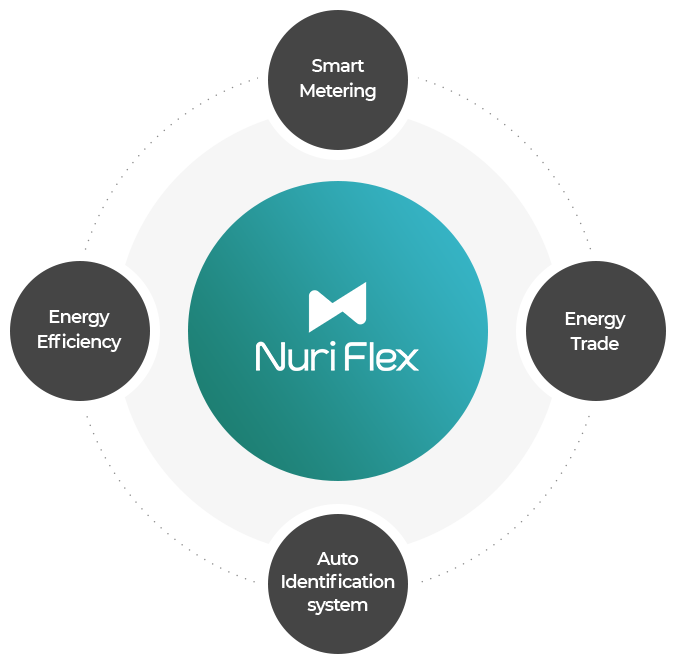 Smart Metering
AMI Total Solution
Online Pre-paid AMI
Cloud AMI
Energy Efficiency
Integrated renewable energy monitoring
Integrated Renewable Energy Management / Operation
Efficient Gas Energy
Implement Micro Grid
AMI-based energy management and efficient equipment estabilishment
Energy Trade
VPP(Virtual power plant)
Small Distributed Resource Trading
Auto Identification system
Asset management
WMS
RFID Solution